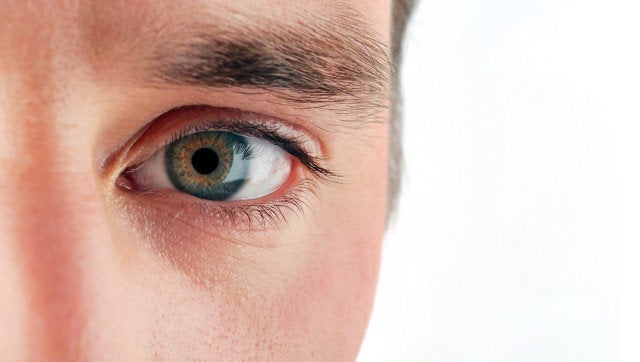 I wrote the other day about starting a poem, called "Side View," about the male gaze. And today I would like to suggest how I've made progress on the poem and how my example might be of use to you.
The first thing I realized, on looking at the draft this morning, was the question of selection. Most of what I had put in was pretty decent, but I had left out an essential bit of narrative that would clarify where I was going with my idea. It was not enough to mention, in quick passing, in the first stanza that the setting was a "group bike ride." More of the social setting was required, so this new first stanza:
Twelve, thirteen of us pedal country roads
through the short late summer evening.
We bike for beer and show up après ride
at the Natural State Brewing Company.
In fact, we enjoy each other's company.
The idea here is to give more of a social, and sociable, context. Before we get to the male gaze, that is, we must set the stage. The bike ride is not an intimate occasion between speaker and girl. They are at first just nameless parts of a group. The ride is pleasant, and then some. There's a hint of shortening days, shortening pleasures, for such rides as these can't last much longer than the fair weather of summer.
Now is the time, once the stage is set, I realized, to acknowledge the free-floating eros in the air, but it's one that the speaker is not particularly participating in:
There's romance in riding and in flirting
too, chattering, hoisting bumpers up,
though tonight I abstain, the leader, desiring
to lose a few pounds, could be, and pounding
down desires definitely. I look at the dozen
others over there, specifically the girl
I've often gazed at, old man that I am,
with more than a little lust in my heart,
not that I can do anything about it now,
her figure the hourglass they talk about
when they talk about figures, minute
after minute, hour after hour, full breasts,
tight derrière, the lovely hills and declivities
my fingers would so love to ride.
This stanza is still rough, it strikes me now, though I went through four or five iterations of it this morning. That's nothing. The idea is to keep on working, playing with the text till you get it right, as right and tight as you can make it (even in a world where bodies can't be made so tight, or kept so tight, over time).
Selection is one criterion, as I say, and syntax another. Here, in the second stanza, I have chosen, or been chosen by (it's habit now), parallel word structure, so that riding, flirting, chattering, hoisting, desiring, pounding run together and give each other a propulsive bump. Yes, these are the rhythms of life, that constant onward push of what we're doing, or wanting to do; desiring, or accomplishing; and this forward movement drives us here, in the poem, from the start of one line to the end, and then the start again.
As critics have pointed out, making verse is a matter of moving from one side of a line to another. It's like plowing: you move along the row and make a furrow, from one side to the other; then you turn, you reverse direction, and begin again.
This kind of consciousness of making poetry stresses movement — out and back, verse and reverse, a continuous movement and counter-movement, a dance, could be, in the dark, for when we begin we may have no very clear idea of where we're going, unless we're trying out a regular meter or verse form like a sonnet. May have no idea of fences, or wires, or signposts, or boundaries. We just start plowing, and see where the movement leads us.
I might note here, as you no doubt have already, that this subject matter is a delicate one these days. We males anyway (old males, old white males) do not usually talk about it in mixed audiences, not in the #metoo age. Yet not to talk about it, frankly, even ferociously, puts us on the defensive, which all in all is not a good position to start from — and leaves us vulnerable to all sorts of criticisms both inside and out.
So I just plow ahead, trying out ideas, images, sounds, figuring what I might keep and what I must throw out in the next draft. And trying not to think too hard of audience or the exact words I need.
The right words will find the right audience, finally.
Here I wonder if the play on "pounds" and "pounding / down desires" works. Too cute? Are the words too much alike or too close together? Have I not waited long enough to put them together? Have I lacked syntactic patience?
But I like the image of the hourglass figure, as the revised poem begins with the image of fading light. It's not just the old man who is fading, inexorably, but the young woman too, but everyone, all bikers, all readers who are along for the ride, who participate in this flirtation of failing light.
This draft concludes with a third stanza:
Off to the side, I sit apart, away from the beer
and platitudes, not drinking, seeing not merely
the plenitude of the figure of a girl I do not know,
but the dark hair flowing to the shoulders, olive
skin, aquiline nose, full lips, outline it could be
of the essential and vanishing, and as for desire
isn't it also nice not to be drinking beer
or thinking only pleasure.
There are the sound echoes again: beer, desire, pleasure. And then platitudes, plenitude. We may grouse at English for being pretty uninflected and so not encouraging the kind of common, fertile rhymes and repetitions found in other languages. But once we get our motors going, we should find that sounds arise, like bees in a hive, and the humming proceeds without much of a conscious push. (Don't strive at first for the bon mot or right word. Just let the sounds come. Hum along. Be less than conscious and more than a little cool.)
And, as I said in the last blog regarding the first draft, the process of sublimation is doing its work. The body, fully apparent here, is doing its business of yielding to the spirit. The body, like the daylight, is fading. The mind is playing the arpeggios of fading light.