Please follow and like us: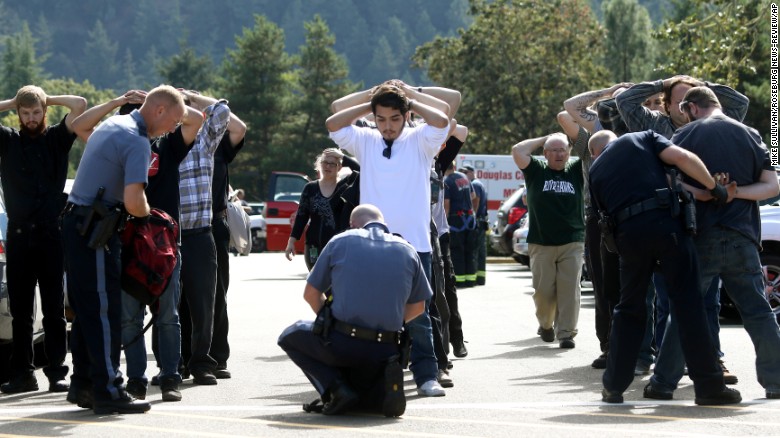 A story in today's Washington Post discusses the possibility that in the wake of the latest horrific gun massacre, in Oregon, President Obama may take executive action on gun control. Obama has asked his team, evidently to determine "what kinds of authorities … we have to enforce the laws that we have in place more effectively to keep guns out of the hands of criminals."
Of course, the far-right gun-rights wingnuts think that Obama is something of a criminal himself for proposing restrictions on gun sales and purchases. What he may be proposing now is simply the licensing of dealers who sell more than 50 weapons per year and background checks on purchasers.
To me, an anti-gun nut, it seems quite obvious that this measure in not enough in itself; and that this measure in itself will not keep guns "out of the hands of criminals." In using this phrase, Obama simply echoes the simple-minded psychology, the naiveté and disingenuousness of the NRA and too many American citizens.
For any of us, any time, could break through the brittle mask of our civilized selves and become criminals. Haven't we learned anything from Freud and modern psychology? Haven't we learned from modernist writers, whether Ibsen, Faulkner, Genet, Hemingway, Sexton? Haven't we considered how violence pervades contemporary literature and art, whether highbrow or low? Have we been deaf and blind to the daily news, which brings us, as Obama says, a new massacre every week or so?
Any of us could become criminals at any time. All of us are born with an innate capacity if not genius for evil, from childhood on. All of us are criminals, in potentia, if not in fact.
So the deliberate naiveté and falseness of the right misrepresent us at our core. There is no simple gulf between the violent and non-violent, the criminal and the bourgeois, the career hitman and the minister or lawyer. Nor is there any reason why we human beings, with our atrocious record of murdering each other individually and en masse, cannot become more peaceable, more reasonable. If only we can calm down long enough to study and unlock our genius for good.